The Academic Board is the principal academic governing body for all matters affecting the Adelaide Institute of Higher Education's (AIHE) teaching, learning and scholarship. It monitors and maintains the quality of all academic programs, and identifies and analyses matters related to AIHE's academic direction and values. The Academic Board is responsible and accountable to the Council for the discharge of these academic responsibilities.
Members of AIHE Academic Board are either experienced academics from other Australian Universities or with leadership experience in higher education institutions in South Australia.
For further details about the Terms of Reference of AIHE Academic Board, see 
HERE
.
Members of Academic Board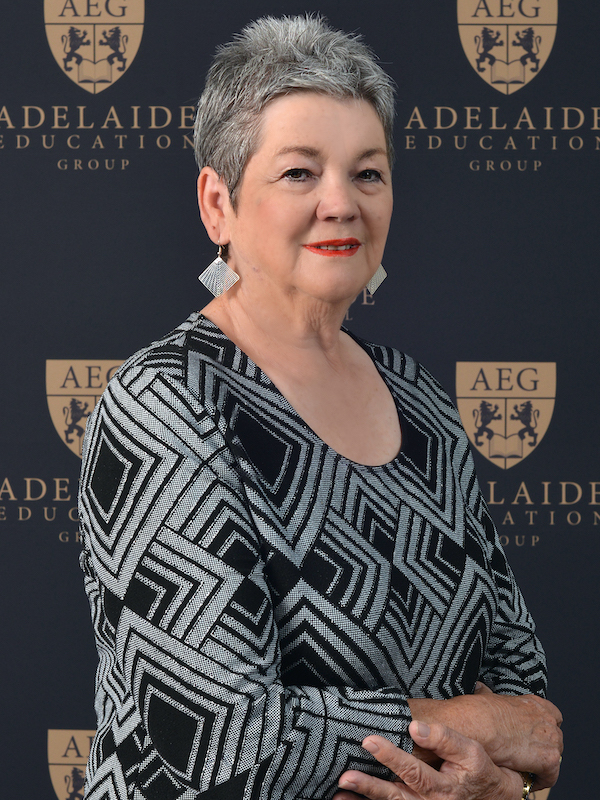 Dr. Vicki Feast, B Ec, Grad Dip Ed, EdD (Flinders), Grad Dip Ec (Uni of Adelaide), M Comm (UniSA)
Chair of Academic Board
Appointed Member
Dr Vicki Feast is currently the Chair of AIHE Academic Board. Prior to this AIHE role Vicki worked as a consultant at the University of South Australia (UniSA) for six years. However, for most of her working life (23 years) prior to this Vicki worked at the UniSA in a range of different roles including as Associate Professor and Dean: Teaching and Learning and Dean: International. Vicki's discipline expertise is in Economics. Vicki taught Economics in a range of onshore and transnational programs in Malaysia, Singapore and Hong Hong throughout her career at UniSA.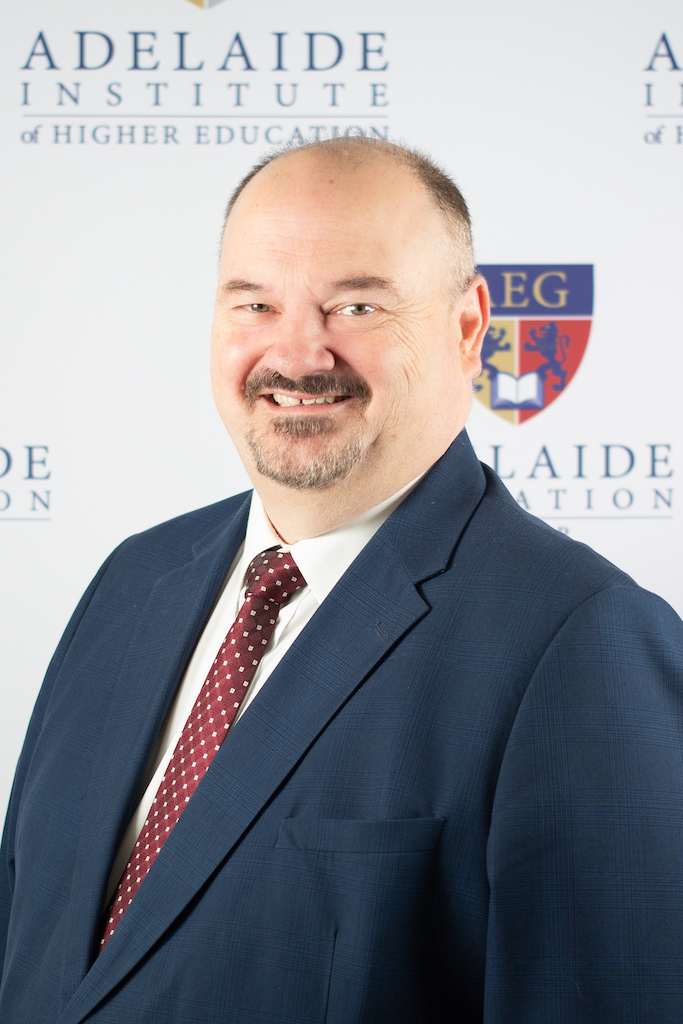 Mr. Stan Astachnowicz, BBus (SACAE), Dip Ed (Flinders), CPA
Ex Officio Member
Stan Astachnowicz is the Head of School at Adelaide Institute of Higher Education. He has been involved in Business education and leadership for four decades and almost three of those have been in the university sector. Stan was twice nominated for the prestigious Carrick Awards for Australian university teaching, recognising his excellence in higher education business teaching and learning. Stan's expertise has led to him having academic oversight over his then university's entire Business School offshore teaching operations and he has successfully graduated thousands of students across Malaysia, Singapore, Hong Kong SAR and mainland China. His professional interests have also taken him into governance roles and consultancies in the private higher education sector. He currently serves as a consultant to the university sector and is also a member of CPA Australia. Stan is passionate about providing students with opportunities that business education offers and is committed to helping students reach their goals.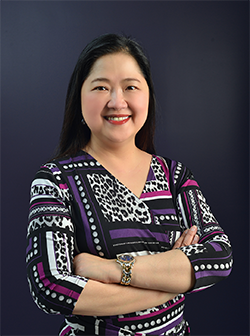 Dr. Rhoda Abadia, BSc Comp Sc Hons, MSc, PhD (De La SalleUni), Grad Cert Tert Ed (Federation)
Appointed Member
Dr Rhodora Abadia has 26 years of teaching, research, industry and education management experience, and 12 of these 22 years focused on academic leadership and management. She received multiple awards for outstanding teaching, research, and management in the field of Computing. She is currently the program facilitator for University of South Australia Online and manages the online delivery of STEM degrees. Rhoda has undertaken research projects in the areas of User Experience, Data Analytics, and Artificial Intelligence. Her major area of interest is in the use of technologies to improve the quality of teaching and learning.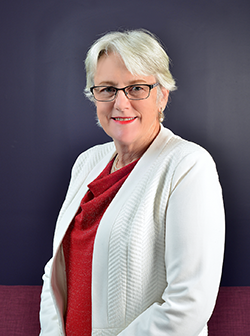 Dr. Robyn Davidson, Adv Dip Acc, B Com (Hons), PhD (Flinders), GCert Ed, GCert OLL (Adelaide) SFHEA
Appointed Member
Associate Professor Robyn Davidson is a Senior Fellow of the Higher Education Academy, Education Specialist and member of the Adelaide Academy. Robyn is the Adelaide Business School Associate Head Learning and Teaching. Robyn has over 20 years of teaching experience across various financial accounting and information systems courses in Adelaide and offshore in Singapore and China in addition to conducting an annual European accounting and finance study tour. Robyn is a member of the Adelaide University's College of Reviewers and regularly conducts peer reviews of teaching. She has won teaching awards at University and Faculty level and mentored award winning staff. With a passion for lifelong learning, Robyn continues to study educational and leadership related courses in order to enhance her own teaching practices and influence others. Robyn specialises in first year transition for international students with a focus on course design, motivating students to study well, and staff and student engagement. Her current research interests are the scholarship of teaching and learning and technology use in teaching. She has published in education, information systems and business journals.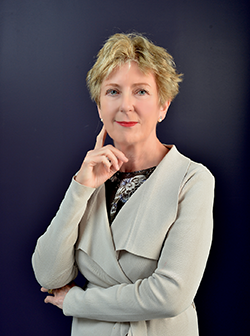 Dr. Valerie Kupke, BSc (Hons) Queen's University Belfast, PG Cert Ed (Nottingham), Grad Dip Prop (UniSA), Grad Dip Ec, M Env Stud, PhD (Adelaide), (CPPE)
Appointed Member
Dr Valerie Kupke was employed as a senior academic and researcher at the University of South Australia (UniSA) for almost 30 years. She published primarily in the area of housing and land economics and upon retirement continued as an Adjunct for some years. She is an ongoing member of the Australian Property Institute (API) and continues to provide research services to institutions such as the Australian Lutheran College which is affiliated to the University of Divinity Melbourne. While employed at UniSA she taught on a regular basis at Thammasat University, Bangkok, Hong Kong Baptist University and in Singapore. She is an invited Board Member of the Governing Council of the Adelaide College of Divinity.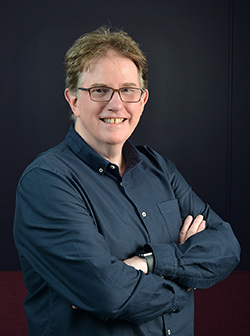 Mr. Shaun McNicholas, BA (Adelaide)
Appointed Member
Shaun is the founder and principal of training consultancy Cool Rules [for writers]. Cool Rules works with government, education and business clients across Australia to improve workplace writing. His background in public and private sector higher education management includes periods as Director/CEO of the South Australian Institute of Business and Technology (SAIBT), the Centre for English Language at the University of South Australia (CELUSA), Education Adelaide (now Study Adelaide), and the South Australian Tertiary Admissions Centre (SATAC).

Ms. June Claire Rivera, BS Electrical Engineering, MBA Student (AIHE)
Student Representative

June Claire has a degree in Bachelor of Science in Electrical Engineering and a Certificate in Teaching. She was employed as an instructor at the Civil Engineering and Architecture Department, Saint Louis College in the Philippines, for over six years. Shifting gears after her teaching stint, she worked in Marketing for US clients for a few years before moving to Australia. She is currently an MBA student juggling her studies with writing.