The Council is the Governing Board of AIHE that comprises of a large proportion of independent members who are experienced in governance roles in either Australian Universities or public and private business sectors. AIHE Council is accountable for the direction setting and oversight of the provider as a whole.
For further details about the Terms of Reference of AIHE Council, see HERE 
For the Terms of Reference of the AIHE Council Nominations Committee, see HERE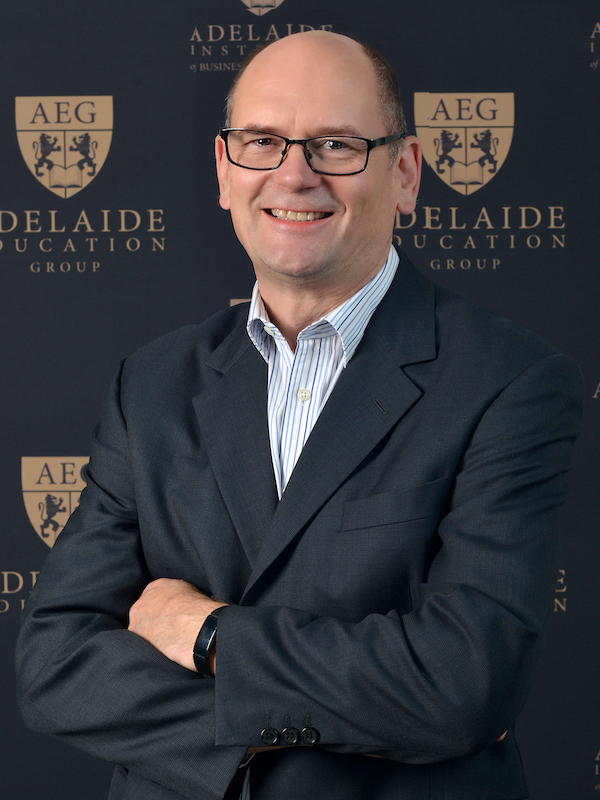 Mr. Nigel Smalls - AIHE Council Chair, BA (JntHons) (Leeds), MBA (UniSA), GAICD
Appointed Member
Nigel Smalls is a business owner with over 35 years of experience in the public and private corporate world. His background includes roles as Chief Executive Officer both in Australia and overseas. Nigel holds a BA (Joint Hons) in Economics and History, an MBA and is a Graduate of the Australian Institute of Company Directors. Nigel has had an interest in education, training and self-development since being part of a team that worked on management behavioural competencies in the early 1990s. He has been advising the AEG Group since 2013 and offers practical business insights as well as skills in governance and strategic thinking to the AIHE Council.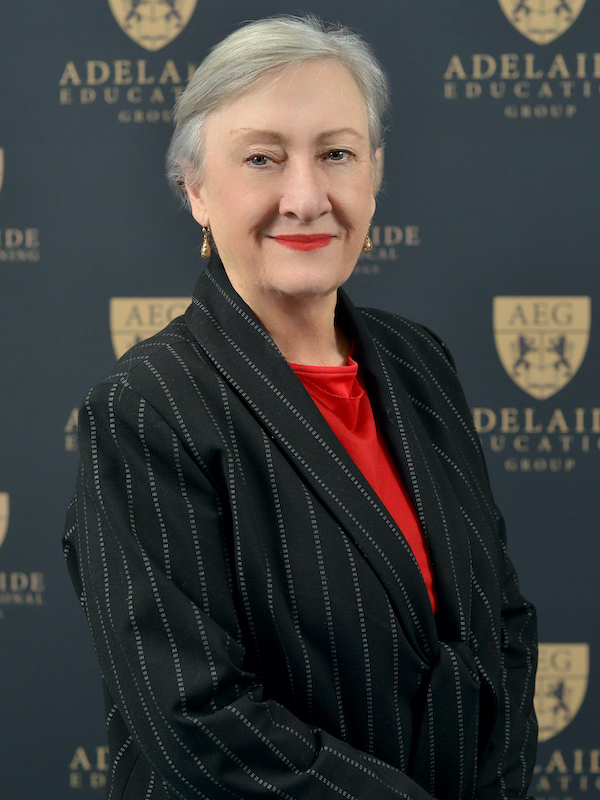 Dr. Ruth Ferraro , Grad BA (UNSW), Grad Cert TESOL (UTS), Grad Dip Ed (Sec)(SCAE), M Ad Ed, MoB (UTS), PhD (MDx), Fellow Arpi, GAICD
Appointed Member
Dr Ferraro (Ruth) has more than 20 years in executive roles in education across multiple disciplines within membership bodies. With an early career in English Language teaching, Ruth went on to leadership roles in education programmes in the medical specialisations, accounting, law and financial planning sectors. Ruth has been responsible for the design of both formal accredited programs, work-integrated and continuous and lifelong learning.
A TEQSA expert panel member and non-executive Director (contributing to the registration of three education providers with TEQSA) Ruth carries this theme of professionalism into the teaching and learning profession.
Dr. James Langridge, B Bus (UTS), Grad Dip Tertiary Ed, M Ed Admin (UNE), DBA (SOTON), FAICD
Appointed Member
James Langridge has extensive international experience in higher education. He served as Vice Principal, University of Wollongong and Foundation CEO of its global education entities for 20 years. He led the university's international activities and implemented a network of private colleges. He established the first international university in Dubai and was Chair of its Board of Trustees. He has served on the boards of IDP, IELTS, NEAS, ForumEA (USA), and College Boards. His DBA is from the Centre for Higher Education Management and Policy, University of Southampton, and he is a Fellow of the University of Wollongong, the University of Wollongong in Dubai and the Australian Institute of Company Directors.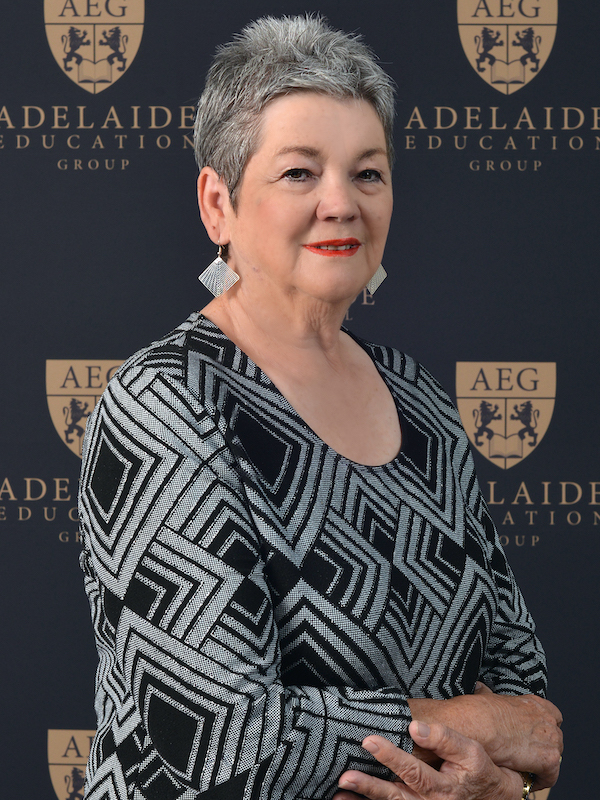 Dr. Vicki Feast, B Ec, Grad Dip Ed, EdD (Flinders), Grad Dip Ec (Uni of Adelaide), M Comm (UniSA)
Ex Officio Member
Dr Vicki Feast is currently the Chair of AIHE Academic Board. Prior to this AIHE role Vicki worked as a consultant at the University of South Australia (UniSA) for six years. However, for most of her working life (23 years) prior to this Vicki worked at the UniSA in a range of different roles including as Associate Professor and Dean: Teaching and Learning and Dean: International. Vicki's discipline expertise is in Economics. Vicki taught Economics in a range of onshore and transnational programs in Malaysia, Singapore and Hong Hong throughout her career at UniSA.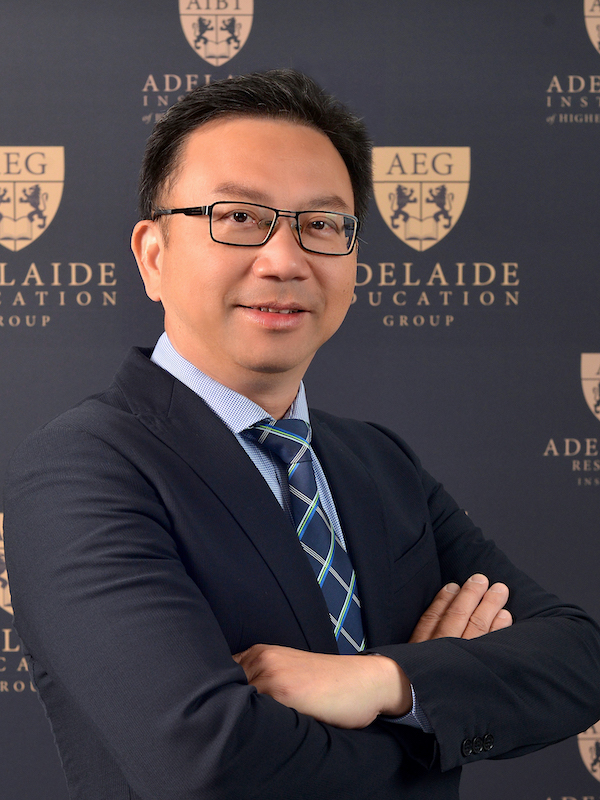 Mr. Don Chen, B Sc (VicU)
AIHE Director
Don Chen is the founder of Adelaide Education Group. Coming to Australia as a young overseas student in the early 1990s, Don started his career working as an IT consultant but as a son of a teacher, he always had the passion to work in education. In 2000, Don set up an international education agency and in 2009, he successfully launched the Adelaide Institute of Business and Technology, subsequently establishing Adelaide International School in 2016 and Adelaide Institute of Higher Education in 2019.
Don's strength lies in business development having forged countless transnational partnerships between institutions from around the world and his work has seen tens of thousands of international students come to study in Australia.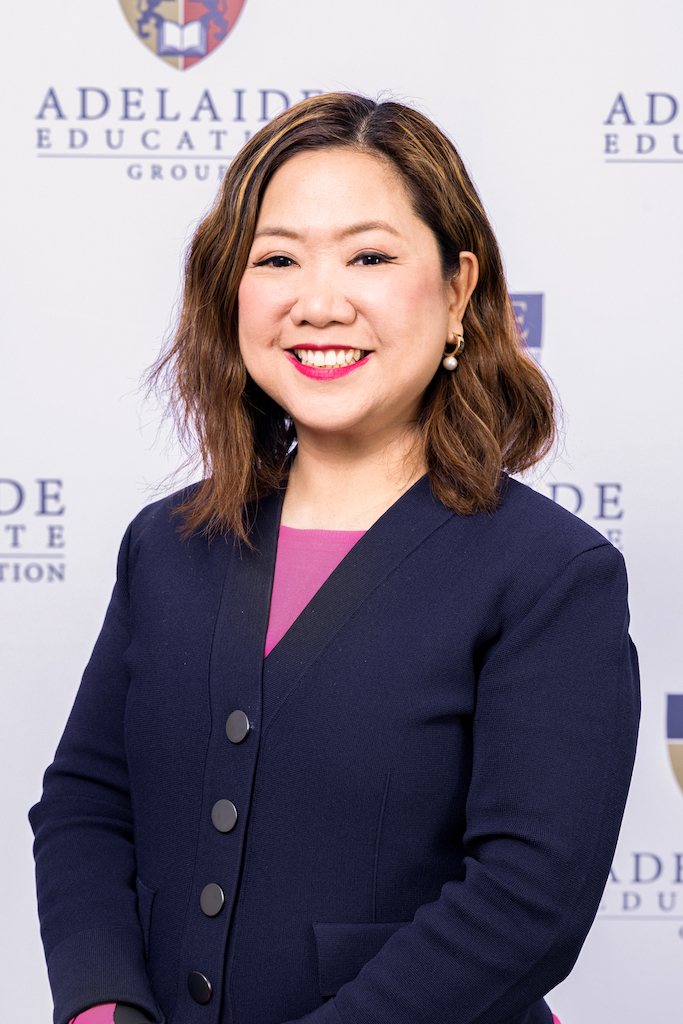 Ms. Fatima Reyes, BA Political Science, Juris Doctor, MBA, MSPPM (CMU)
Ex Officio Member
Fatima Reyes is the General Manager of Adelaide Institute of Higher Education. She has over 20 years of experience in leadership roles and is a lawyer by training. Fatima started her career in a general practice law firm and then moved to a public-listed corporation as an in-house lawyer. She has also worked for the Philippine Central Bank, providing advisory and research information to the Governor and the Monetary Board. More recently, she was the Director of Operations for Carnegie Mellon University-Australia, working with both Pittsburgh and Adelaide campuses, as well as Corporate Secretary to the CMU-Australia Advisory Board. Fatima is a firm believer in the power of education and has been involved in training and capacity building of human resources in various organisations. She is committed to helping students reach their goals and is passionate about providing a transformative learning experience.